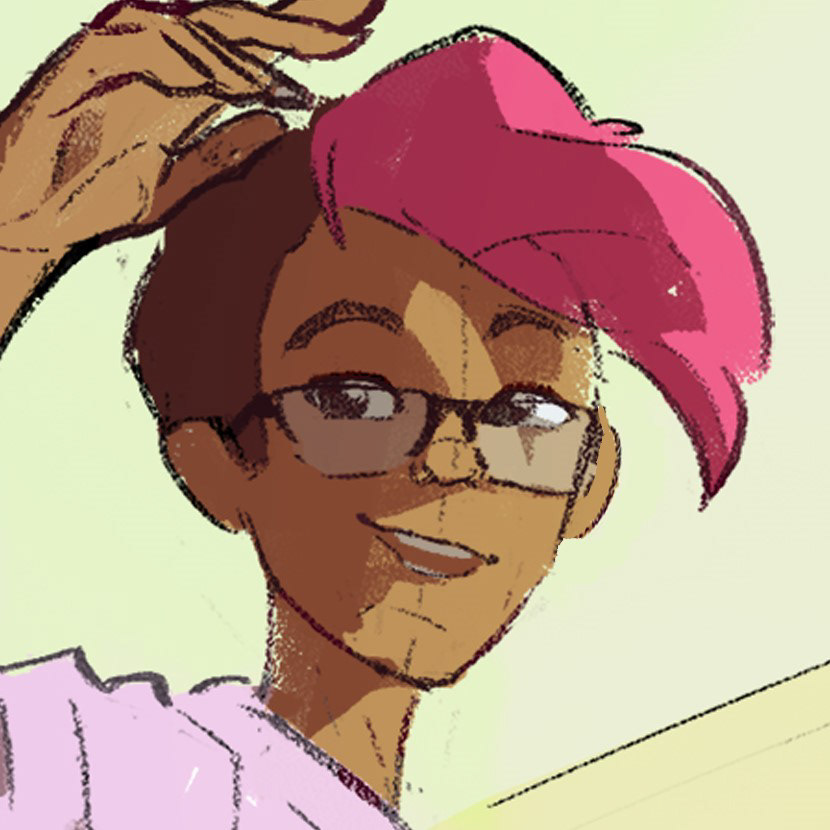 Sam grew up in a small fishing village on the coast of Florida. He soon found a passion for art, and attended every art class available to him in high school. Above all he loved to draw, and being surrounded by tourism and the beach he had plenty of inspiration to draw from.

Now Sam is a student at Ringling College of Art and Design, expected to graduate in May 2023. He's pursuing a BFA in Illustration and completing minors in Graphic Design and Creative Writing. He's an illustrator, visual development artist, and graphic designer. He works in digital media and has proficiency in a number of traditional mediums such as oil paint, gouache, and ink.

Right now he's in the process of illustrating a children's book he first drafted in a writing class, "Bumple's Bedtime Story." In it we follow the ghost of a dog as he tries to figure out how to sleep. In addition to being an artist, Sam has numerous creative interests. He's a musician, music producer, creative writer, and voice actor.